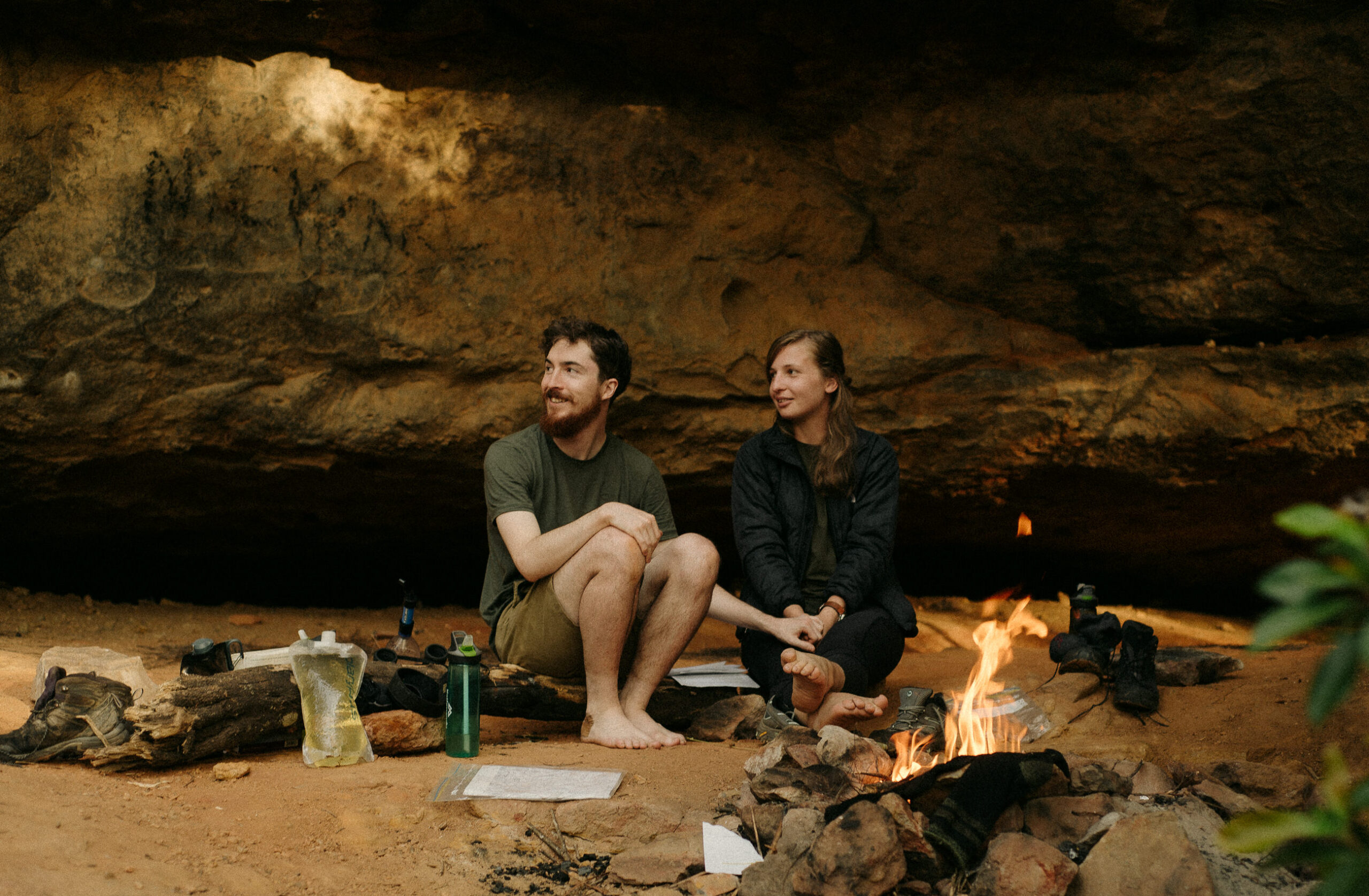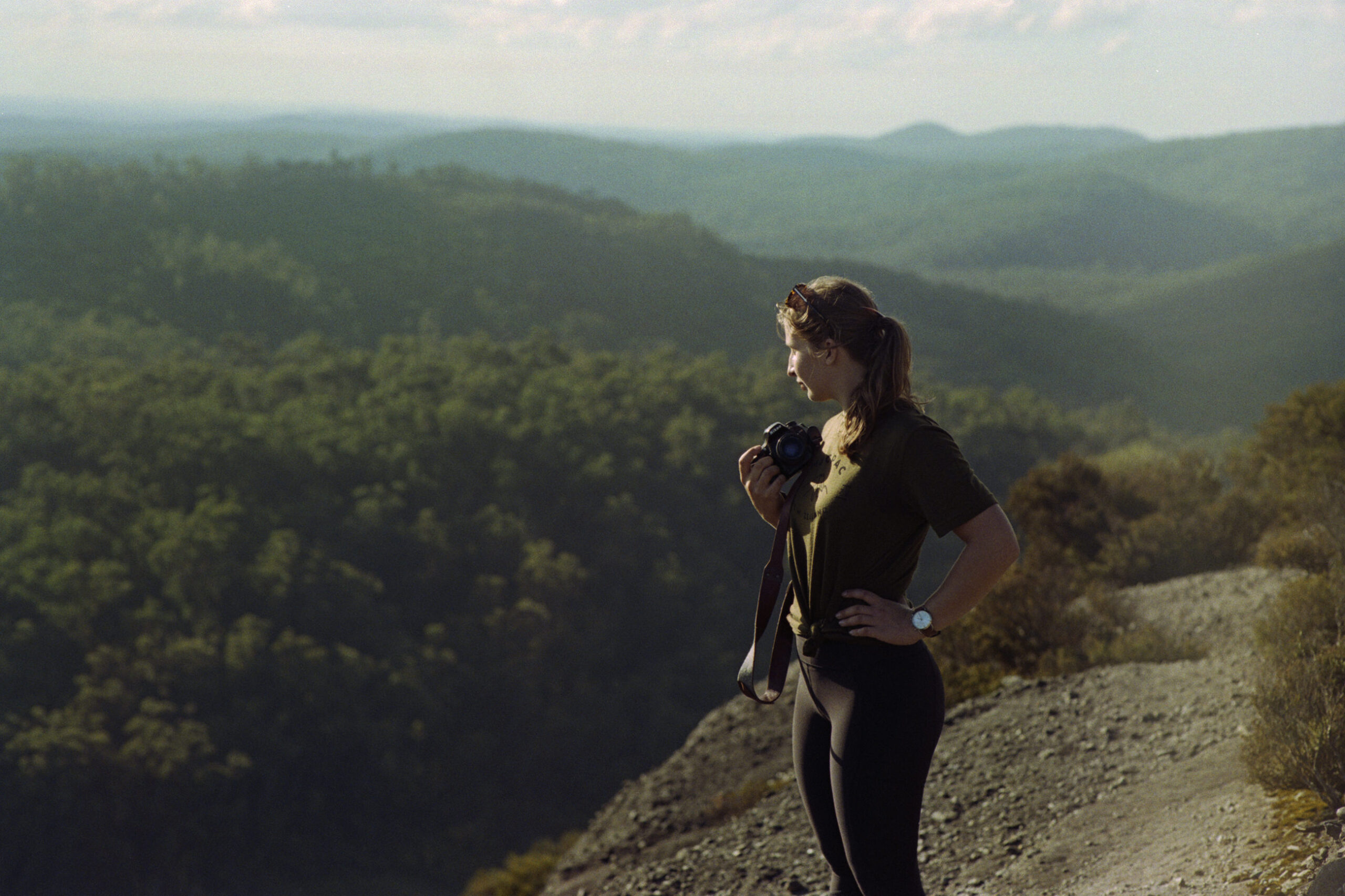 Inquisitive, gutsy, creative.

A quiet rebel.
A perfectionist–– in the most easy-going way (kind of an iceberg vibe, a lot going on beneath the surface, total calm above water!)
On the job; A super-observant, get-things-done-at-all-costs, type
of gal. With a rich history in hospo work, Alysha brandishes unique talents for moving people and objects on and creating space without pissing people off –– an extremely handy skill at weddings!
When not working; does all the things to switch off and tame an anxious mind with good music, nice wine, and nature, nature, nature. Loves vintage clothes, loves exploring small towns, loves checking things off lists.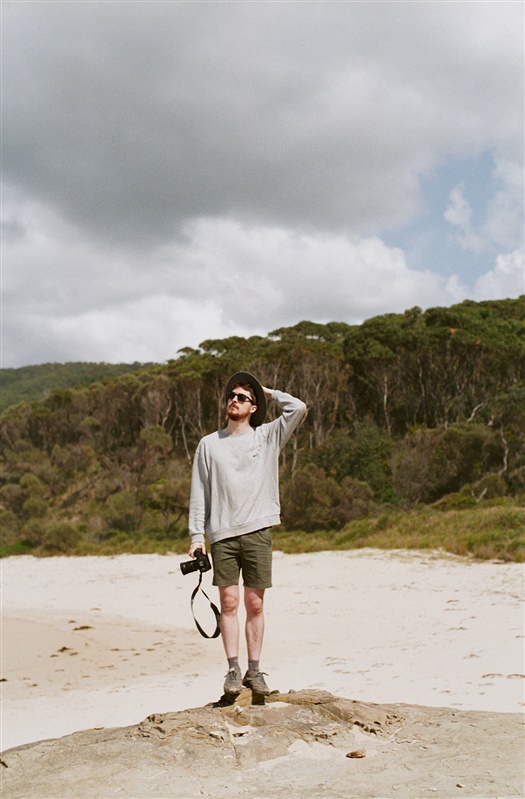 Like, literally obsessed with good lighting.
All. The. Time. Will jump ship on a conversation to capture a tiny little shard of light leaking through a window crack onto the rough edge of a table. Juuust the way it hits. Ya know? Andy prefers all of this to happen in nature whenever possible. In fact, he's most comfortable chasing light at crack of dawn on the top of a mountain, while a filter coffee brews on a rock somewhere nearby. On the job: Positive, focused, easy-going, and not intimidated by anything or anyone –– except sometimes Alysha on a mission.
Very at home behind a camera and very not afraid to wade knee-deep in mud and walk around in wet shoes and pants the rest of the day to get your best side.*
*True events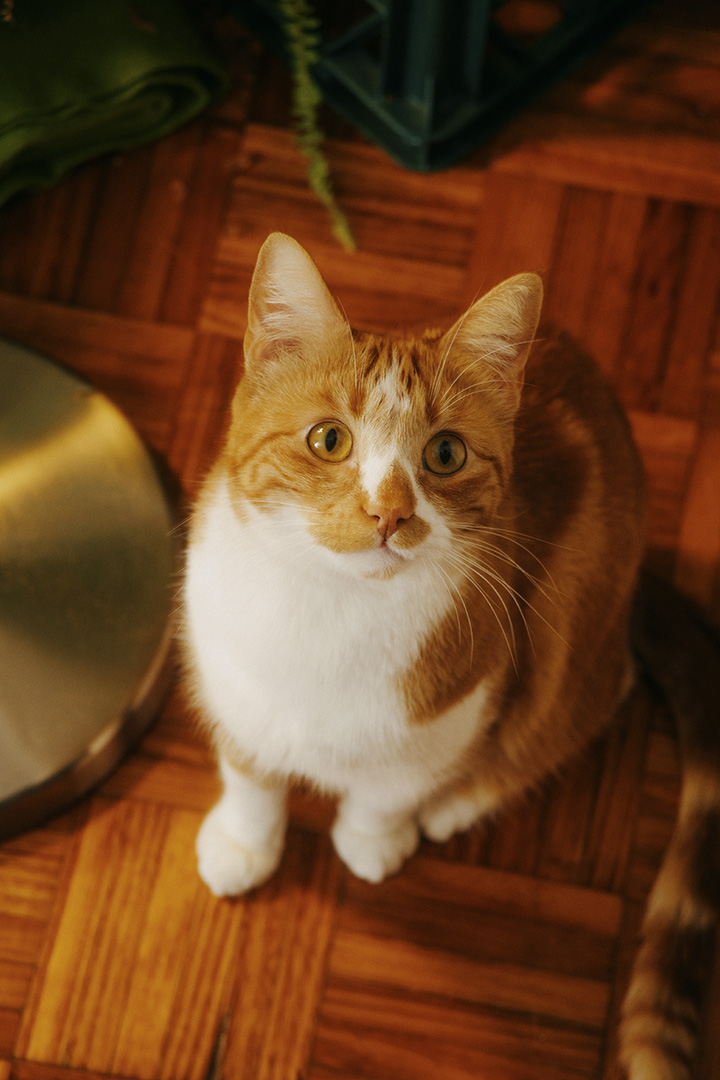 Bendy, affectionate and super languid ginger-friend by day, and by night, a wild, curious, food ravenous, string chasing, salmon treat fueled nightmare.
ON THE JOB: SLEEPING IN THE SUN AWAY FROM WEDDINGS, VERY LIKELY.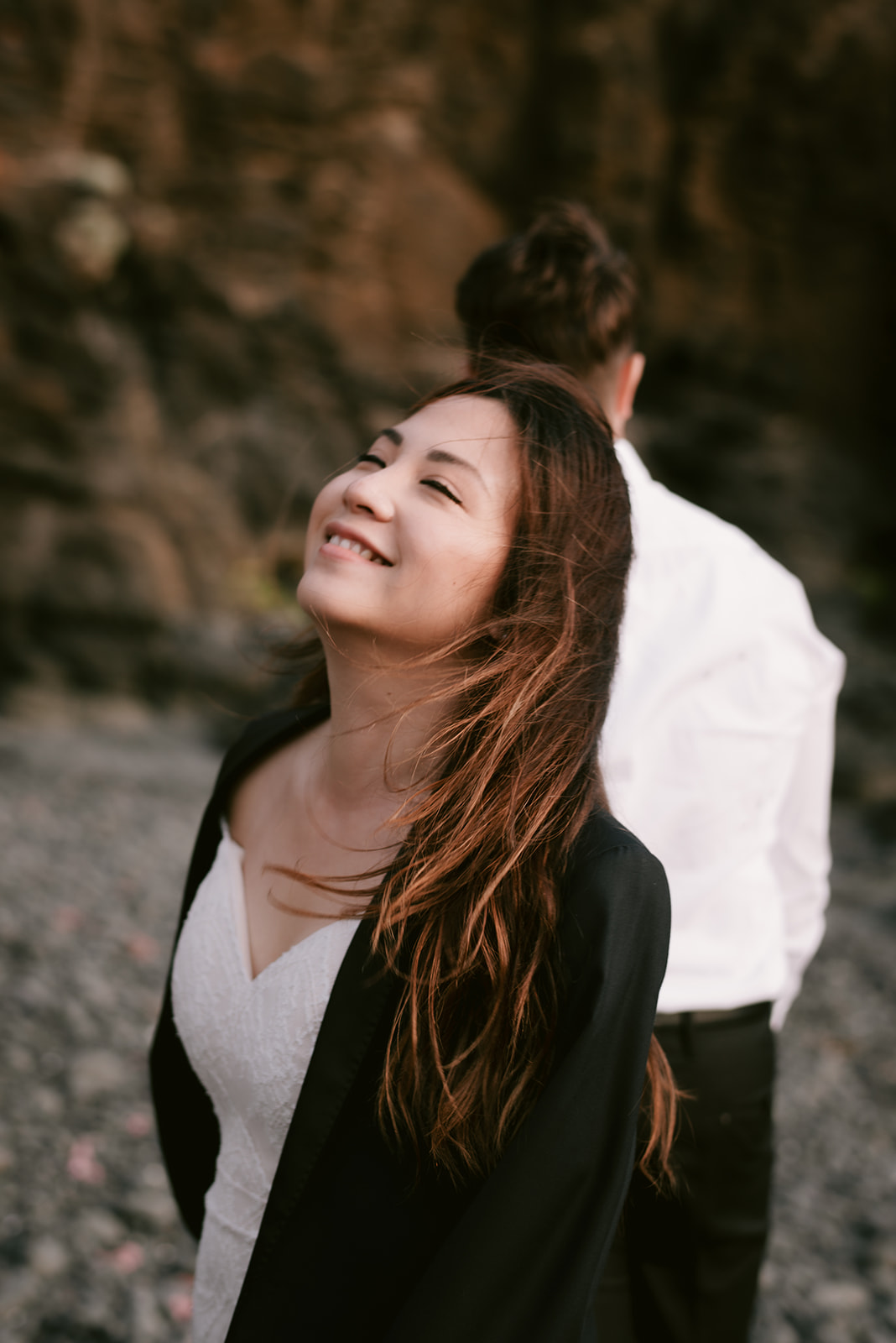 No matter how pared back, snug, wildly remote, or extra your wedding day is (we prefer a good blend of all of the above to be honest!), we guarantee to make you feel as though you're travelling without baggage the whole way to happily ever after. We know moments feel a lot more natural ––on film and IRL–– when you're packing light, when you have nothing to worry about. And that's how we work.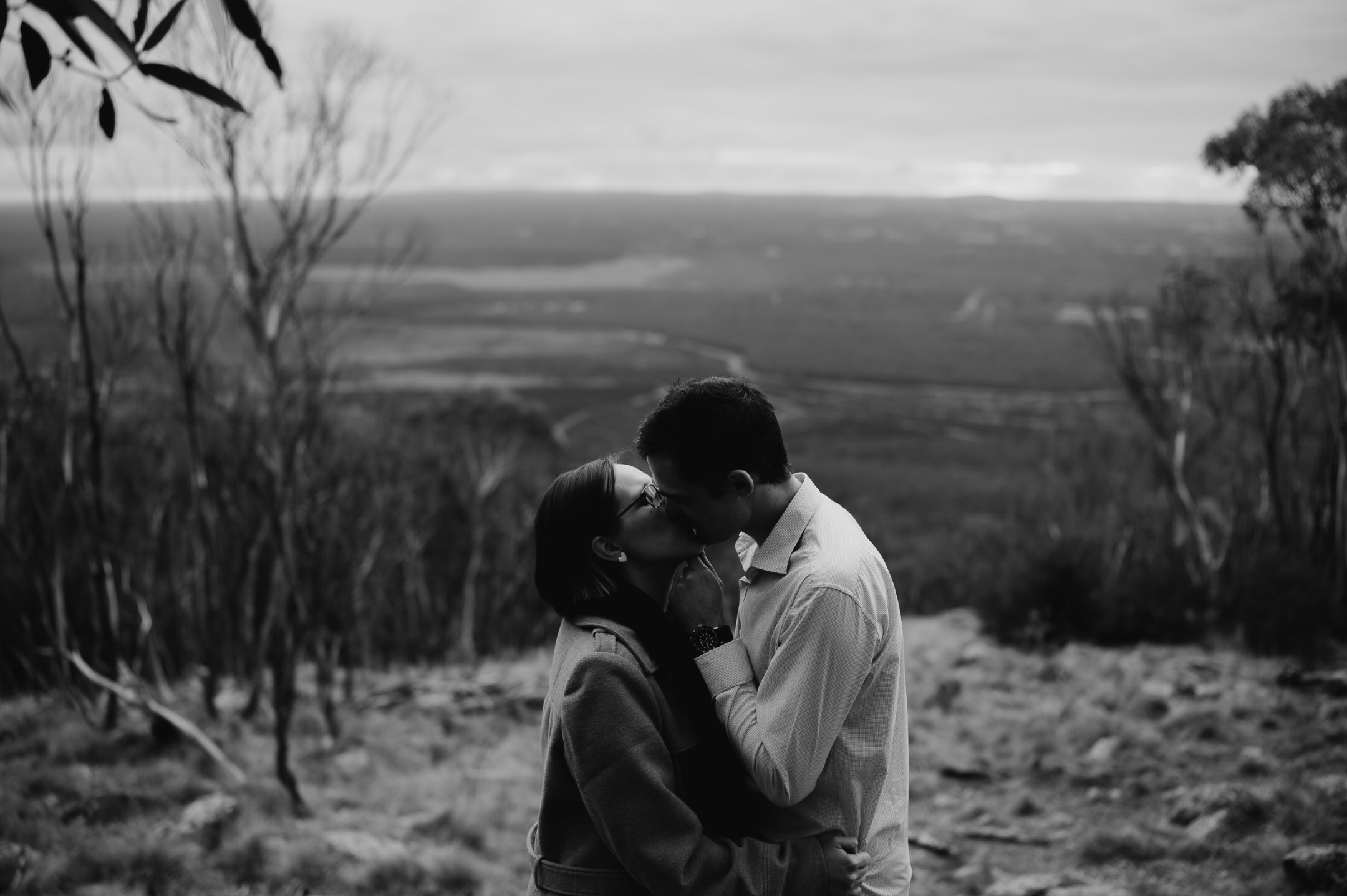 "
We know great images start from the day you decide to make a wedding, and we'll be there with you from that day.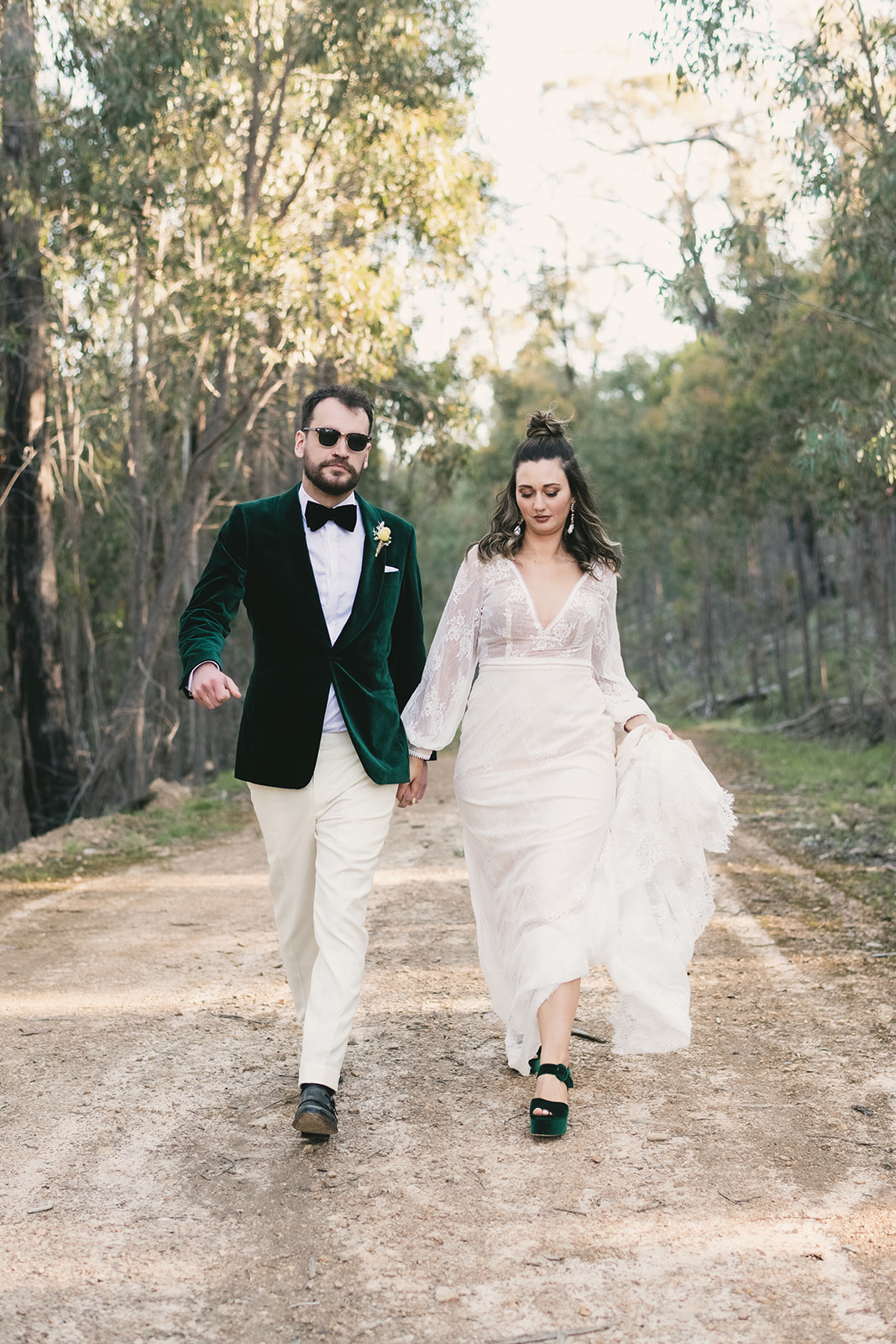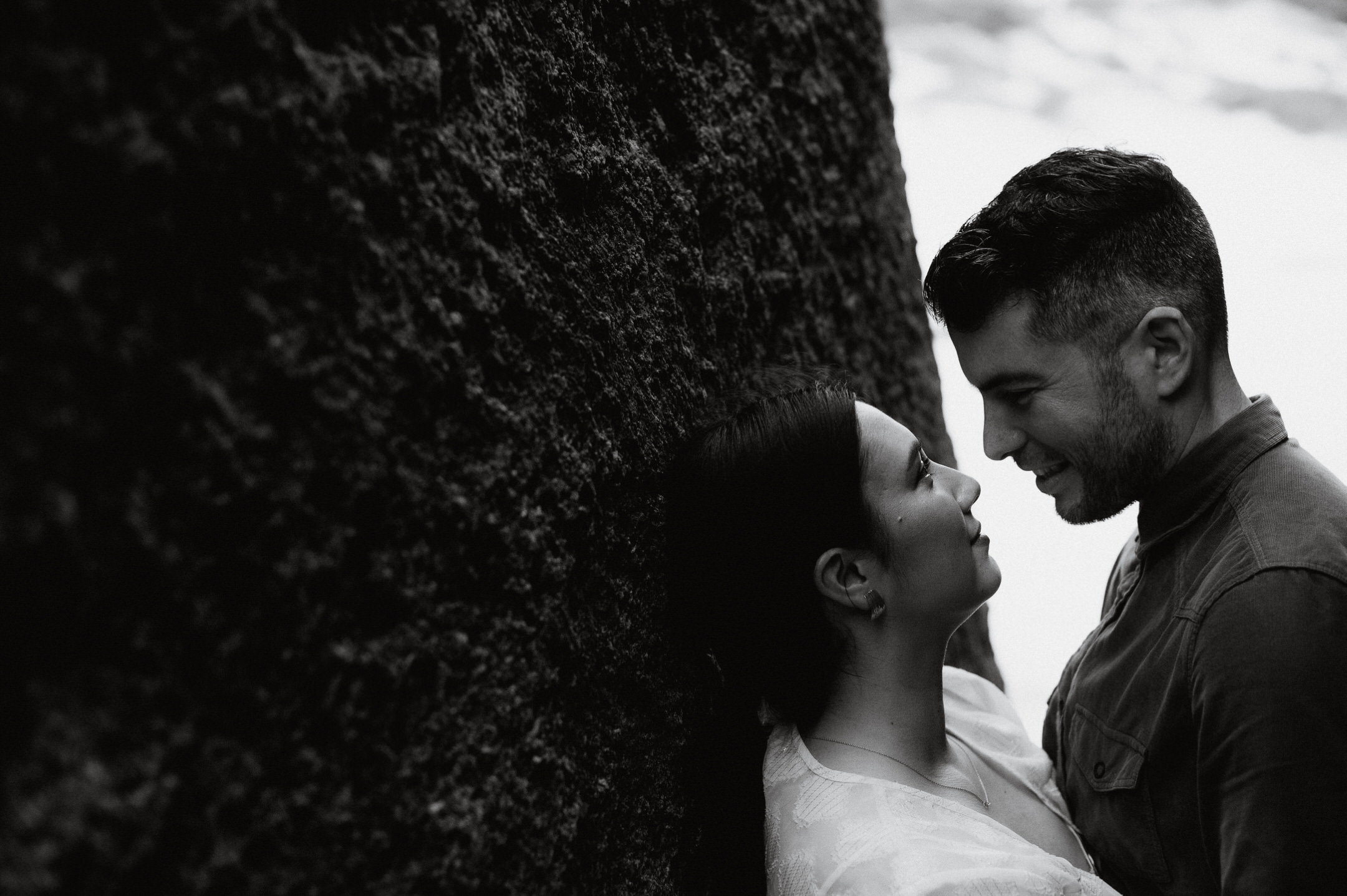 Whether it's packing a spare pair of comfy shoes, holding your swag while you climb mountains, being committed to shooting on your chosen day––shitty weather or not, even tempering your relations so you can have a quiet moment, we make sure everything is taken care of so you guys can simply be big in love and nothing else, and (just as importantly) that your images look really bloody good.
together at home or out in the wild we kind of come as a pair
and that's how we like it.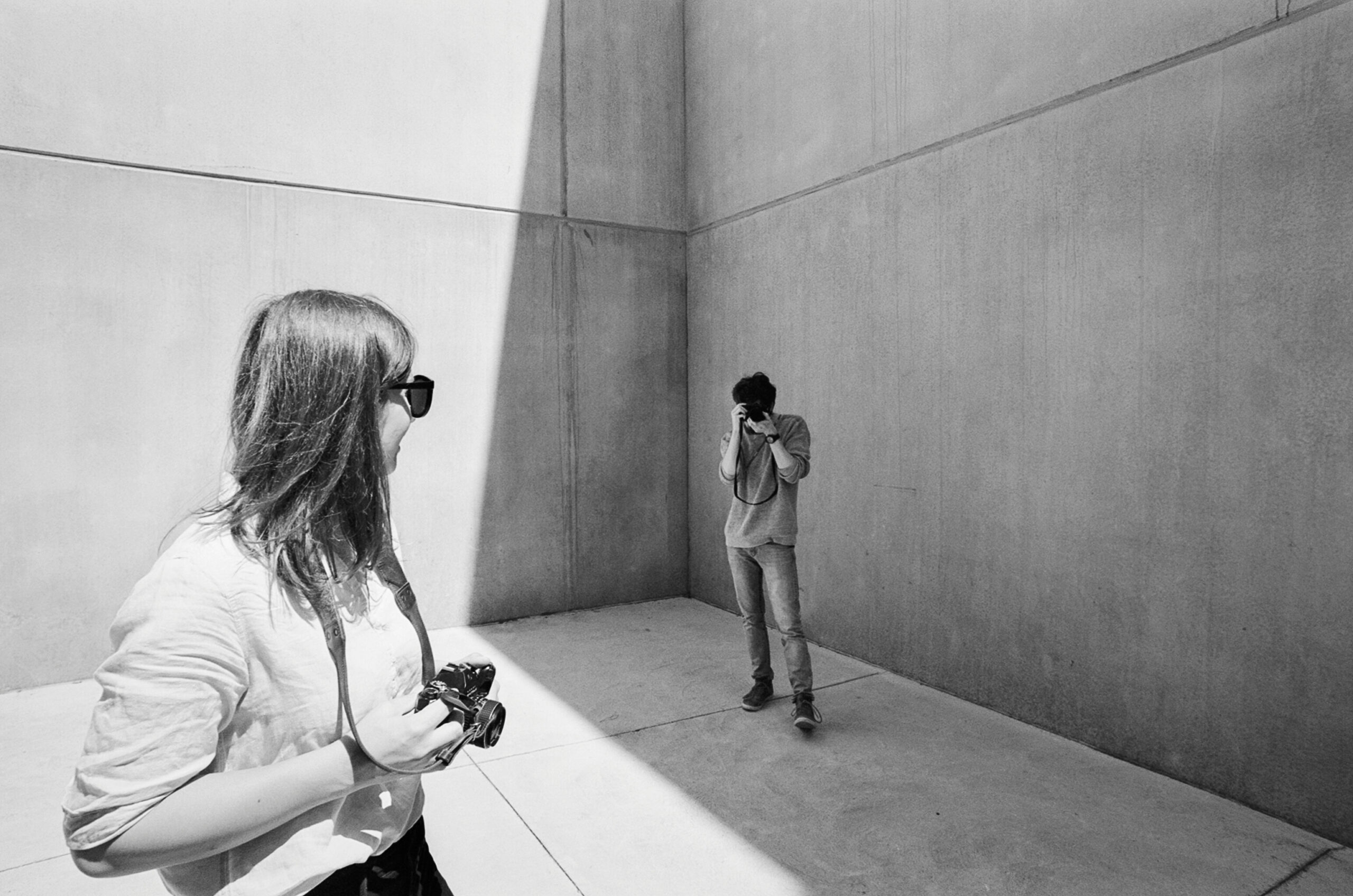 Picture this; we're in the kitchen of our modest, sea-breezy Elwood apartment.
Billy B is stretched out over a lived-in piece of retro furniture between some camera equipment and a house plant––that's nurtured slightly less than the cat, and considerably less than the camera collection.
Vinyl is spinning, probably the latest movie soundtrack we're nerding out on with, or the Flaming Lips, or something even older-school. Either one of us (usually Andy) is processing film in the sink, and the other (usually Alysha) is plotting the next "location scout", traversing the rugged coastline of Vicco, or a deep dive into the pristine unkempt heart of Tassie.
Depending on the time of day, we're cradling a glass of red/filter coffee, and we're fully and quietly engulfed in whichever of the two things we're doing.